Who makes the best knife? That's probably a question you'll want answered before you even think of investing in a great knife!  The best knives deliver a smooth rocking motion when cutting; they're also perfectly balanced and feel great to hold. They are made from high carbon materials, and they hold their edge, even in the most used fields of application.
The best knives are made from anything BUT stainless steel and do not get washed in the dishwasher. At the end of the day, the best knife makes the user one happy camper. 
Knives are deceptively simple. To most of us, they're little more than a hunk of metal with a handle. That doesn't begin to tell the tale of the subtle differences that each blade carries, from its tip type to blade grind, there's deep thought and years of engineering that go into the most disposable dollar-store blade. Not all of that thought and care is necessarily good, since cutting corners is part of any business. The good news is that those who tend to churn out cheap often won't survive in the blademaking industry, though they can cause innumerable problems while they're still around. 
Most brands have hits and misses when it comes to their lineup, which is to be expected. Not every at bat can be a homerun, and not every EDC knife can be a Chris Reeves Sebenza. In most cases, you take the good, you take the bad, you take it all and there you have a knifemaker. Then there's those who prefer to swing for the fences each and every time. They don't have a truly bad blade in their lineup. These exceptional knife-smiths are the first and last stop for anyone seeking a pocket shank.
OKC
Despite being called the "Ontario Knife Company" OKC is actually based at the tippy top of New York state, and much of their work has been done making blades for the United States military. So they're all-American in everything but name. Their Rat knife is a common bargain EDC choice, but they have a far deeper bench than that, and looking to move out of the world of kitchen cutlery and into pocket carry.
BENCHMADE 
A knife by any other name is just a knife. When it's a Benchmade, it's something else entirely. Benchmade began in the 80's with a solitary goal: To make the best knives in the world. Since then, they've been doing everything in their power to make that a reality. Certainly one of the most expensive makers out there, they aim for lifetime pieces across the board, so if you can avoid losing it, you only need to buy a Benchmade once.
Case
More than a hundred years of experience lies behind each Case or Case XX knife. They aim for elegance in their bone pocket knives, which are built for hunting and utility as well as camping. Well-crafted and unique for users or collectors who want something that looks good and can go the distance.
Brous Blades
Jason Brous started Blades in 2010, when he was barely out of his teens. Though young, he proved to be a prodigy in the knife world, making innovative and angular designs that are ultra-modern and help revitalize the tired pocket knife world with some fun, flashy articles that have all the makings of trans-generational blades made with speed and deadly efficiency in mind.
CRKT
Despite being named "Columbia River Knife & Tool " there's not many who could recall any tools they make that aren't knives. That's not to say they make bad tools, it's just that their blades are so much more impressive. Days can be spent combing through their catalog looking at all the variety, many designed by master Ken Onion, who's work walks behind no one.
Emerson
Begun by a California knife-maker, Emerson had practice making military and police items for rescue and combat before there was a company name to go with it. These are meant for hard use, hard work, and hard luck in the worst possible conditions. If you're headed into the teeth of the storm, pocket an Emerson.
Hogue
In 1968 Hogue burst onto the firearm scene making grips and stocks for guns. Then, after decades of success, they brought over that engineering prowess to the knife world. Now, ranged fighters and close-quarters combatants can both outfit themselves with all the hard-core Hogue gear any jarhead's heart desires.
Cold Steel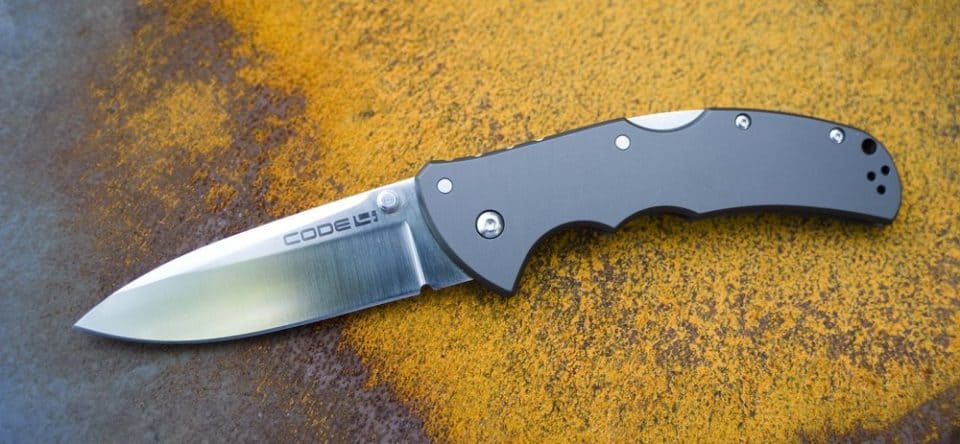 It's easy to discount Cold Steel because they start with a pretentious name, get an overbearing website, and then make some swords and stuff, which invites being made into a laughingstock. Strangely enough, despite the sometimes preposterous array of things they manufacture, Cold Steel always uses top-grade materials for EDC pocket knives that have distinctive flair to go with their sturdy construction.
Opinel
Inexpensive camping knives is the battle cry of Opinel, though they wisely mash a lot of value into their knife line, employing wooden handles that are soft and kind to the hands during extensive use, and a brilliant collar lock that gives their carbon steel blades a more fixed feel for firmer, more confident cuts.
SpyderCo
For a long time, SpyderCo was the knife to carry if you were expecting a fight. To this day they still use the distinctive hole on each blade that allows you to snap it open with the pad of your thumb. Incomparably badass, good looking, and fun to use, they'll have to pry any of SpyderCo's blades from your cold, dead hand.
Gerber
Gerber's low cost and subsequent rudimentary materials almost kept them out of the running for quality knife brands. The problem is they're so consistently good, if not always great, that it's a mistake to ignore them. You won't find the best in the business here, but you'll get a budget blade you can lose, which is good enough that you won't want to.
SOG
Mostly good in the tactical knife arena, SOG isn't as much a tool maker who wanted to create knives as it is a company that knows hell comes, the creek rises, and saving a life, fighting an enemy, or hunting game is the only way to get by. If you're looking for recon and rescue knives, seek SOG.
Buck
Everyone should have a Buck knife in their collection somewhere. Go for the classic folding knife with it's timeless design, or snap up one of the more modern Buck pieces for a new twist by an old favorite. Either way, that "Forever" warranty they have isn't just for show. They back everything under their brand, because it's without holes.
Zero Tolerance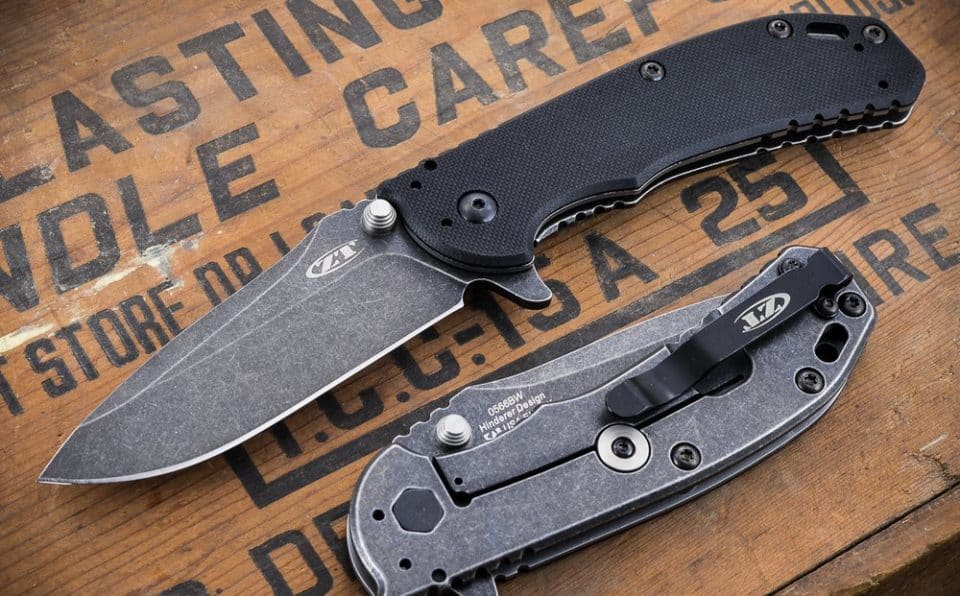 The killer who used to head straight for SpyderCo has found a new friend in the deadly ZT, who likes to make flipper knives intended for quick deployment, stealth, and ending an argument with a few fast slashes. Durable as they are quick, you can find knives for work in their buffet, but more than that is lots and lots of grim death come to play.
Boker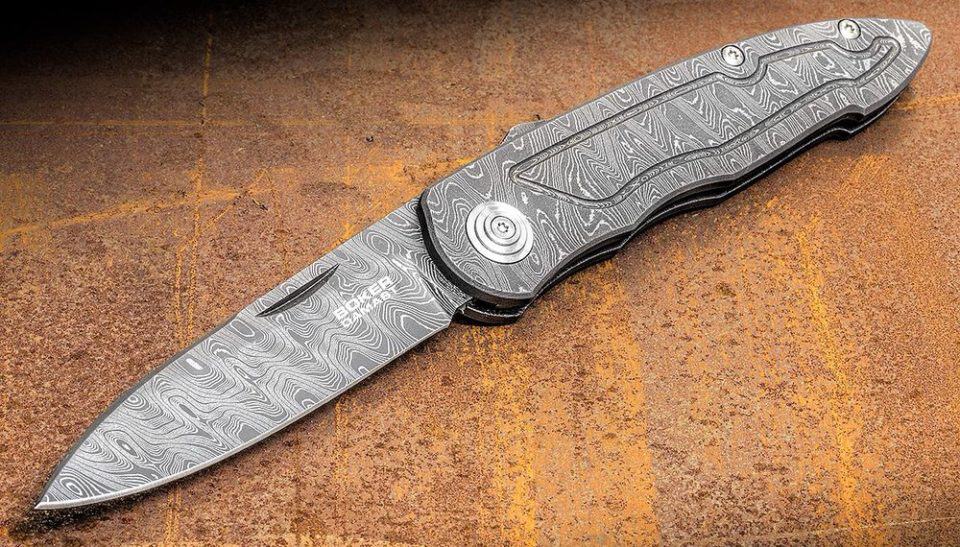 Also known as "The Tree Brand" Boker is one of two import names that can go toe to toe with American manufacturers. They focus on using the best materials with supreme supervision by masters of the industry. The end result is a lineup that true aficionados must respect.
Kershaw
Zero Tolerance is owned by the KAI Group, which also happens to have Kershaw in their pocket. Easily the broadest range of choices, Kershaw knives are tools, weapons, appliances, and most anything else you could want.
Victorinox
The only true Swiss Army knife maker in the world, without this Nordic brand, there would likely be no Leatherman or other multi-tool maker. Supreme engineering from the people who know multi-purpose knives, if you see the brand's cross, you're getting something truly special.
Schrade
Schrade has changed hands several times in its 100+ year history, which has led to some lean times and difficult launches. Currently they're pumping out exceptional quality, though who knows how long that shall last. Their hits are amazing, but when they miss, it's horrifying. Hopefully the recent calm will allow Schrade to do what it does best for a long time to come.